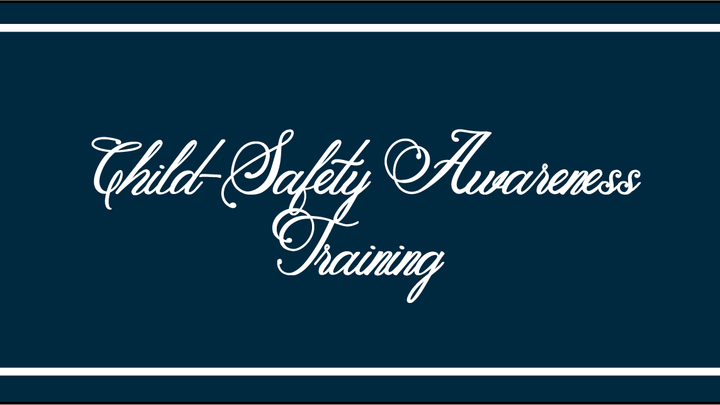 Child-Safety Awareness Training
Dates & Times
Oct 13, 2019

12:30pm - 2:00pm
Details
All teen and adult volunteers in Children's Ministry (ITM & PreK-5th) and Grace Student Ministry are asked to attend this professional training, led by Samantha Kilpatrick, a Raleigh attorney with Kilpatrick Law Group, PLLC, who is a former prosecutor with experience in the areas of domestic violence and sexual assault crimes. Samantha recently completed written child protection policy resources for the Ethics & Religious Liberty Commission of the Southern Baptist Convention.
Samantha will lead volunteers in two 45-minute training sessions. The first session will include defining appropriate interactions with children & youth, recognizing abuse victims, and working through scenarios. This first session will be appropriate for both teen and adult volunteers. The second session for adults will focus on reporting abuse and responding to abuse victims in our church.
This will be a REQUIRED training for all volunteers or church leaders who work with children or youth. Those who are unable to attend this in-person training will be asked to view the video recording of the training.
Due to the large numbers of volunteers' children who would need care, we must ask that one parent attend in-person and the other parent care for the children at home. Most of our childcare providers will also be attending the training. The entire training will be recorded so that every volunteer may fulfill this requirement.
Contact Keisha Culbreth with questions at keisha@graceccnc.org
or 919-306-3559